Contact
Open daily 5pm–10pm
1644 E 53rd Street
Hyde Park, Chicago, IL
(872) 244-3704

Functions, catering, and employment inquiries:
hospitality@bibliophile.us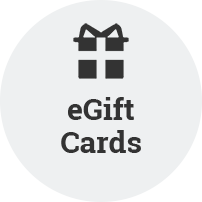 Menu
Small Plates
Charcuterie Du Jour, Fresh Baguette
18
Fromage Du Jour, Fresh Baguette
16
Seasonal Salad
10
Roasted Beet Salad, Goat Cheese, Golden Beet Puree
10
Bone Marrow Scented with Palo Santo, Brioche Toast
10
Foie Gras, Rosemary Olive Oil Cake, Blueberry Grape Puree, Yuzu Pearls, Edible Flowers
15
Scallop Ceviche, Jalapeño Snow, Citrus Vinaigrette, Avocado Puree, Wasabi Tobiko
20
Caviar Service
30
White Sturgeon, 10g

Select Three: Chives, Capers, Crème Fraîche, Egg Yolks, Egg Whites
Baguettes
Menu subject to change.
Entrees
Mushroom Medlet Risotto, Mushroom Broth
26
Seared Faroe Island Salmon, Celery Puree, White Pickled Asparagus, White Truffle Powder
26
30 Day Aged Ribeye Steak (20 oz), Fried Wild Mushrooms, Onion Soubise
60
Menu subject to change.
Desserts
Amaretto Pie
10
Chocolate Mousse
10
Raisin & Rum Bread Pudding
10
Kentucky Bourbon Cake
10
Red Wine Chocolate Cake
12
Basil Lemon Tart
13
Elderflower Cheesecake
13
Earl Grey Bourbon Cake
13
Hazelnut Brandy Cake
13
Menu subject to change.
Cocktails
Alice In Wonderland
12


Aylesbury duck vodka, chai spice syrup, blood orange & lemon, thyme.
Catcher In The Rye
12


Rye bourbon, allspice dram, winter spiced strawberry syrup, rosemary.
Anne Of Green Gables (Carrots)
12


Kansas city style bourbon, ginger, carrot, lemon, allspice bitters, egg white.
Great Expectations
12


Butter-washed bourbon, earl grey demerara syrup, black walnut bitters.
To Kill A Mockingbird
12


Kansas city style bourbon, orange spice tea syrup, allspice bitters, lemon.
Song Of Solomon
12


Kansas city style bourbon, nordic spicedrum, nutmeg, egg white,milk.
The Color Purple
12


Rye, spiced triple berry wine syrup, lemon, Thai basil, angostura bitters.
The Great Gatsby
12


Gin, brovojammy vermouth, tatters all sour cherry liqueur, blood orange.
The Painted Veil
12


Oppidan old tom gin, plum-lemongrass syrup, Sichuan bitters, saline wash.
War And Peace
12


Vodka, tatters all pommeau, cardamom shrub, ginger & lemon, cardamom bitters.